February 12th, 2021 marks the beginning of the Lunar New Year heralding in the Year of the Ox. Food served during the Lunar New Year period is very symbolic and the names of the dishes selected must sound similar to very positive words and meanings.
This event is celebrated all over Asia, it is also known as the Spring Festival and Chinese New Year. Albeit, this will be virtually impossible this year given the COVID -19 pandemic, it will not diminish but enhance the spirit of celebration and the closeness it attracts in bringing families together virtually.
We have created a short list of different foods you may want to prepare and enjoy during the Lunar Year dinner.
Food – Steamed Whole Fish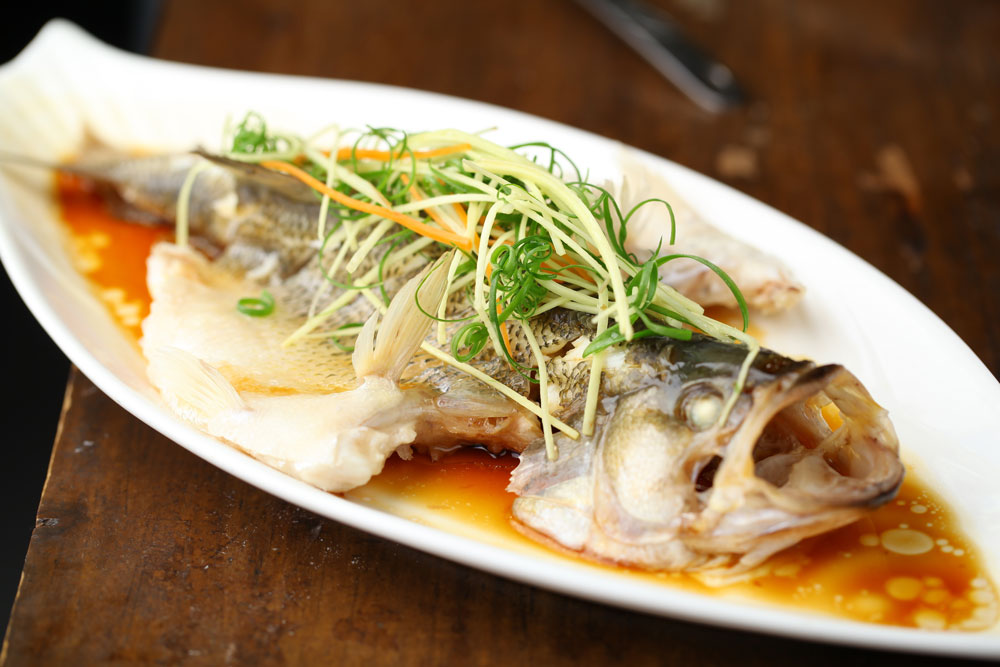 Fish in Chinese is pronounced in the Mandarin dialect as 'Yu' which is similar to the Chinese word for left overs. This is construed to mean one is always going to be bountiful as there are leftovers, one could describe this as surplus and hence fortune. The general style of cooking the fish, is to steam the fish which preserves the freshness and flavors.
Wine Recommendation – Prosecco -Italian Sparkling wine as the bubbly sensation in the mouth envelopes and propels the flavours of the fish. Another alternative could be a dry Riesling with 13.5% alcohol by volume. Any off dry wine would be counter-intuitive to the flavours of the fish.
Here's one of our favorite recipes from the Woks of Life.
Food – Whole Roast Chicken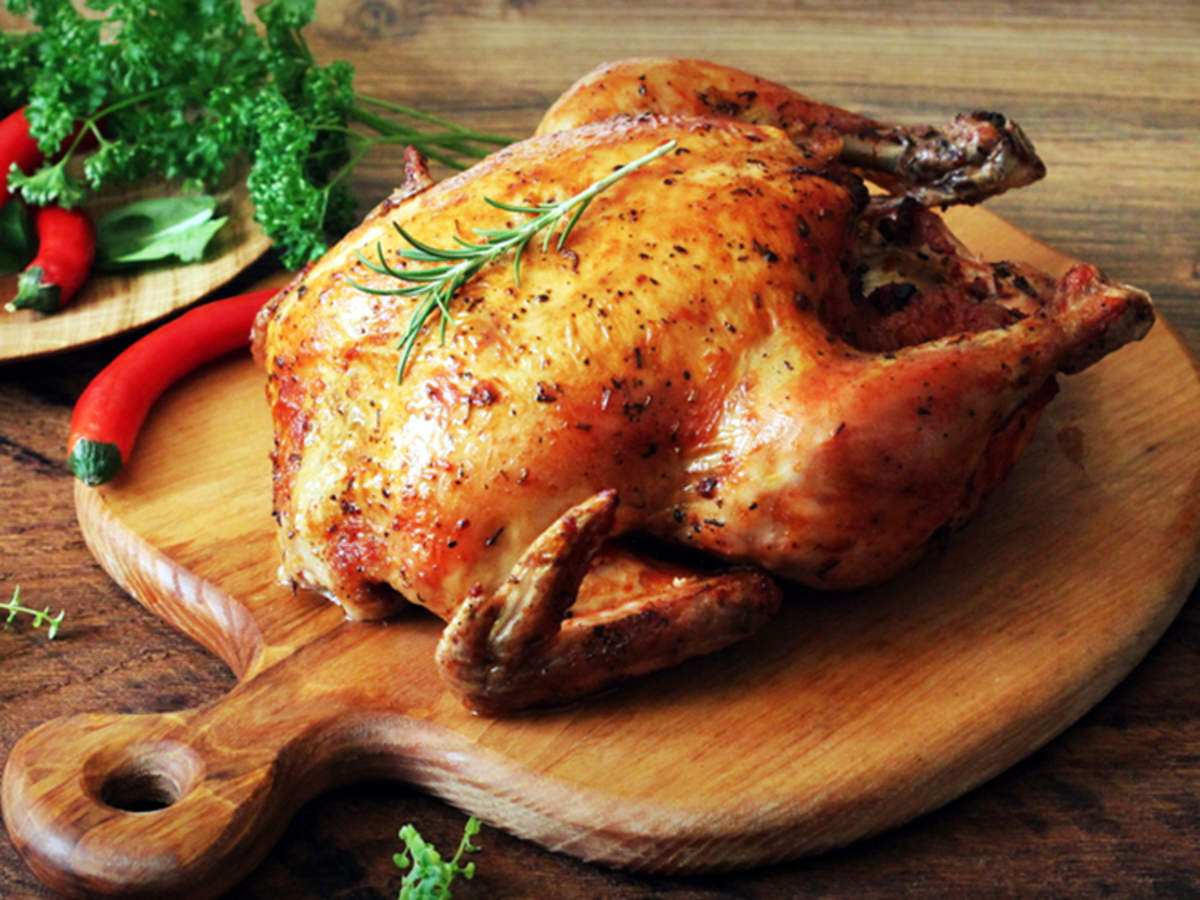 Family unity and closeness is a pre-dominant theme during this period. The whole chicken is a symbol of wholeness, unity and integration of the family unit.
Wine Recommendation – Pinot Noir no more than 3 years old. The fresh red berry and cherry and strawberry fruit flavours, pre-dominantly present on young Pinot Noir, and high level of acidity will compliment roast chicken. The high acidity draws out even more flavor from the meats and has a lovely pairing on the palate.
Here's one of our favorite recipes from the Food.
Food – Dumplings
In the Mandarin dialect dumplings are called, 'Jiaozi' which means the changing of the years. Symbolically, the shape of the jiaozi look like old Chinese gold ingots and thus represent wealth. The inside fillings often have vegetables only. Leek fillings mean everlasting influence while celery indicates a wealthy life and cabbage, called baicai, filled jiaozi references a hundred different ways to make money.
Wine recommendation – A definitive white wine like Sauvignon Blanc would pair well with the vegetables or our "go to Chinese meal wine", Riesling will not disappoint. To be adventurous I would even suggest trying a Soave from Italy or Chenin Blanc from South Africa.
Here's one of our favorite recipes from The Spruce Eats.
Food – Noodles
If there is an easy symbol for food it would be noodles which represent "long life" because of the length of the noodles. Their meaning also relates to a smooth year ahead. The flavours can be salty, spicy or even sour and they are generally boiled.
Wine Recommendation – A white Ehrenfelser or Viognier wine would be ideal for this dish. Both grape varietals are aromatic, fruity and citric which supplement the noodles be they spicy or salty.
Here's one of our favorite recipes from Cooking.
Food – Spring Rolls
One of the alternative names for the Lunar new year is Spring Festival and nothing like a Spring Roll gets the celebration going as this dish does. Made with meat and vegetables they are deep fried and can be both salty or sweet in flavor. When eating Spring rolls there is a lucky saying, "hwung-jin wan-lyang" which means "a ton of gold," alluding that spring rolls resemble gold bars.
Wine Recommendation – One would be best advised to stay away from the aromatic wines with this style of dish as the aromas would be overpowering, one needs an elegant partner in the form of say a Cortese white grape from North West Italy, a region called Gavi. The acidity is high and the freshness of citric, green apple would be perfect to match the deep friend Spring roll.
Here is one of our favorite recipes from The Food Network.
Food – Wontons

Image from: Recipe Tin Eats

They look similar in shape to dumplings known as jiaozi and symbolize wealth. The symbol of wonton is that of a new beginning bringing in a good start. The name wonton has a pronunciation like "hundun" meaning a beginning. The inside is made with seafood and has a salty taste.
Wine -Recommendations – It is seafood and can be prawn, scallop, crab or even lobster. One needs a white wine and the Alvarinho grape from Portugal or even the Vino Verde would be superb choices, not the normal pairing but certainly making a statement, a great statement. This is a white wine filled and brimming with green apple, grapefruit and citric flavours.
Here's our favorite recipe from Recipe Tin Eats.
Dessert – Glutinous Rice Balls (Tangyuan)
Time for desserts! This dish is considered a favorite during the Lantern festival but in Southern China it is also considered to be a Chinese New Year dish as well. Made from glutinous rice they are sweet as the inside is filled with brown sugar, nuts and fruits. They are boiled and the roundness represents unity and the sweet flavor means life is sweet.
Wine Recommendation – Given the sweetness of the dish, one should pair it with a sweeter wine. Perhaps a Sauternes if the budget allowed. This is a wine made from "noble rot" from the region of Sauternes in South east France. Another exotic selection would be Tokaji, a similar styled sweet wine from Hungary. Both would be equal match for this dish with level of sweetness and body of wine.
Here is our favorite recipe from The Woks of Life.
So there it is – Chinese New Year Food and Wine Pairings.
It would take an enormously brave person to recommend only one wine to pair all. It is neither a wise decision to do that no should one even contemplate that. I would recommend a few wines as Chinese food is served all at the same time, family style. One should have wines like a sparkling wine. Not Champagne or wine made with the Champagne method as this method gives off what we describe as autolysis which in layman's terms can be defined as having a yeasty aroma. It would definitely overpower some of the delicate flavours. A red wine, light in body like Pinot Noir or a Merlot would be good choices. Possibly a bold red if the meal had a lamb or beef. Certainly, one needs a dessert wine either a late bottle Port, late harvest and even a Sauternes or Tokaji. In summary have the following wines and lots of glasses available :
Sparkling wine like a Prosecco from Italy or Deutscher Sekt from Germany.
A white wine like Gavi from North east Italy or Alvarinho from Portugal.
A Pinot Noir from Oregon, New Zealand or Canada.
A Cabernet Sauvignon from France or USA.
A sweet dessert wine like a late harvest from France. A sauternes from France and Tokaji from Hungary.
It would be prudent and culturally sensitive to know about the food they eat during this festive period and the wines they may pair well with. Have more than one wine in your wine offerings as you are eating multiple dishes at the same time, so you must have lots of glasses to cater for the several wines on the go at the same time.
We wish you not only a merry and happy period but in true Chinese fashion, we wish you prosperity of the highest order, be wealthy and wise in the year of the Ox.